Pedal Carts
Grand Oaks acquired four pedal carts in 2017. The carts have been a big hit with people of all ages. The carts are four wheeled Berg pedal carts. One can pedal forward or reverse and brake either by the pedals or the hand brake lever. All who ride more often than not come away with a smile and a bit of exercise.
​
The carts are usually operated around the Old Lodge circle drive which allows for a reasonable course length with varying terrain height. They almost always bring a smile and a good workout.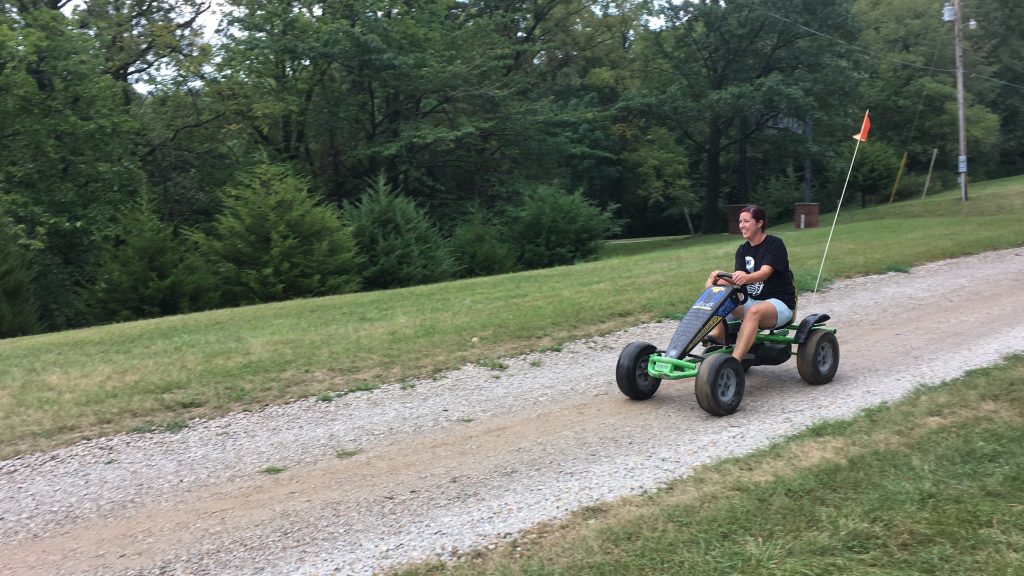 Pedal Cart Rate
* SUPPORTING GROUP RATE REFERS TO ASSOCIATION MEMBER CHURCHES.