Chapel
The Grand Oaks Chapel is a comfortable, inviting and practical facility available year round. In addition to worship services, retreats, meeting and events can be held here. It features seating for up to 250 persons with stack chairs allowing maximum flexibility in arranging the room for guest group needs. A large dry erase marker board is available for use and is in the back of the room for a breakout session. Blinds and curtains allow the space to be darkened for video showing or dramatic effect. Several tables are available for use throughout the space, and a piano is located on the spacious stage. GRAND OAKS CHAPEL is a special place of worship.
Two restrooms are conveniently located in the back of the room near the main entrance. Exits are clearly marked with lighted signage and security lights.
The building rental includes use of a permanently mounted video projector and professional quality sound system. The video has inputs for computer or other players and various adaptor connections are available. The wiring is adequate to support a reasonable amount of special effects lighting and gadgets that guests provide.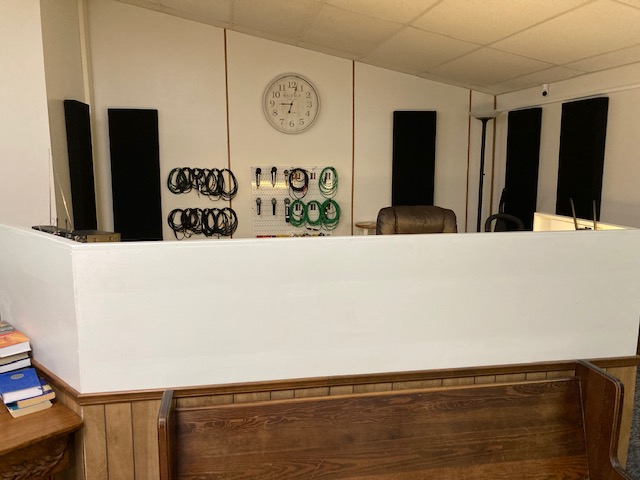 Chapel Rental
* SUPPORTING GROUP RATE REFERS TO ASSOCIATION MEMBER CHURCHES.
LARGE GROUP ADJUSTMENT FEE—all events using "building rental" only.
Attendance in excess of 50 persons are charged $60.00 per building. *
Attendance in excess of 50 persons are charged $80.00 per building.